I've decided to publish a few articles on how to use your DSLR camera. I will be posting from a Canon standpoint. I am a Canon user through and through. It started as a kid, with my dad's Canon 35mm Film Camera...I got to take pictures sometimes, but he did a lot of picture taking with it. He had all the lenses for it. My first camera was actually a 110 film camera, probably a Kodak. I eventually moved on and got my own Canon 35mm film camera, which I still have. Then I went on to have two Digital Rebel xTi's, a Canon 60D, and a Canon 5D Markiii. I will try my best to help out the Nikon users as well. The principles are basically the same, the names on the cameras are different.
My first piece of advice is if you want to learn how to use your camera out of auto mode you need to purchase a Prime Lens. A Prime Lens has a fixed focal length...you can't zoom it in or out. The benefits to that are that you can shoot in lower light, and fix your aperture value. Aperture Value is the size of the hole in your lens. The wider the hole, the more light you can let in, thus shooting in lower light settings. I'm trying to use laymen terms here. Here are two EXCELLENT lenses. They are both 50mm 1.8AV lenses. One is Canon and the other is Nikon. They are excellent because I personally love the focal length (how far it "sees"...it's your distance). I love the wide aperture value (AV) which allows for blurred backgrounds, and I love the price. They are cheap.
Canon 50mm 1.8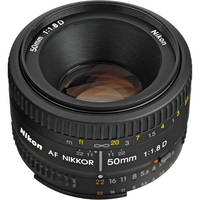 Nikon 50mm 1.8
Both of these lenses are around $100-$125. Nikon is more expensive than Canon, but the difference isn't huge. The Canon 50mm works great on all of the cameras I've owned except the 5D Markiii...The focus is slow on that lens and it doesn't focus fast enough for me on that camera. I really love the focal length of this lens and some day when I can afford the $1600 for an L Series lens, it will be my first purchase. See, $100 isn't sounding so bad, is it?
My next post, will discuss what the dial on your camera means, and how to use your Prime lens. If you have ANY questions, please let me know. You can post them in the comments section and I will answer them in my next post.