Hi everyone! I'm in a weird mood...the kind you get into when you listen to Counting Crows, and Blind Melon. But, mainly when you listen to Counting Crows. It's sort of a quiet, contemplative mood. This summer is slipping away. Tomorrow will be September. I love this time of year, when you're grasping at the last of the hot, hot weather but so ready for the cool respite of fall. (I'm mainly awaiting respite for my electric bill.) It has been a strange summer for us. A time for transition into the new, but with that comes the inability to travel, and camp. We actually made it to the lake this last weekend. I'll post pics soon. It was our first trip this summer. Anyhow, I am rambling. Let's get to the title of this post. A book recommendation...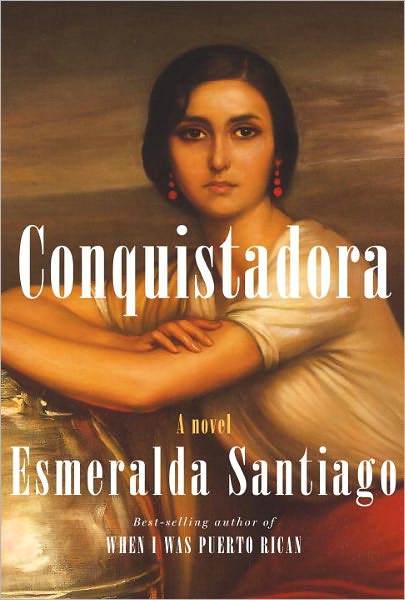 What a beautiful story this is. I have about 60 pages left, so I'm writing this, hoping the last pages won't totally blow it. I jest you, people. I love the flow of this novel. It's a piece of historical fiction set in the 1800s in Puerto Rico. If you have ever read Bless Me, Ultima or Like Water For Chocolate, then you will like this book. It is the story of Ana who travels to Puerto Rico to fulfill her dream of making it in the New World. There are so many topics for discussion...slavery, women's rights, adultery, child rearing. If you belong to a book club, you might suggest this book for it. There are so many subjects to discuss. I will be reading the book, "When I was Puerto Rican," also by the same author. I like her writing style. I'll let you know how I like that one as well.
It is time for homework, and clean up. So I will be going. I'm wishing you a good evening.